Children's nutrition
is one of the factors responsible for harmonious physical and mental development. All cognitive functions, as well as the well-being of young children, are impacted by the food they eat.
Thus, the main meals and snacks of a day should contain a balance of carbohydrates, proteins, fats and vitamins.
Children's nutrition - recommendations of specialists
Medical experts recommend the following:
Requirements: 4-5 meals a day, 3 main meals (compulsory breakfast, lunch, dinner) and 1-2 snacks;
Observing mealtimes as much as possible, avoiding "nibbling" between meals;
No skipping meals;
Chew slowly;
Do not drink during meals;
No eating in front of the TV.
When it comes to the snacks we prepare for our little ones for school breaks or perhaps a longer car journey, we can follow these attributes:


1. Make it a healthy snack. A healthy snack should first and foremost have natural ingredients, no added sugar, no E's or other food additives.
2. Be a nutritious snack. Provide your child with the nutrients he or she needs. Parents can bear in mind that your little one is growing, so he or she needs quality food to develop harmoniously.
3. Make it a varied snack. If you give him the same thing every day, your child will get bored. We all get bored if we eat the same thing for days on end.
4. Make it something your child likes. When you're thinking about the next day's meal, ask your child what they'd prefer to eat. Involve him in the preparation of snacks and meals and you might have a pleasant surprise.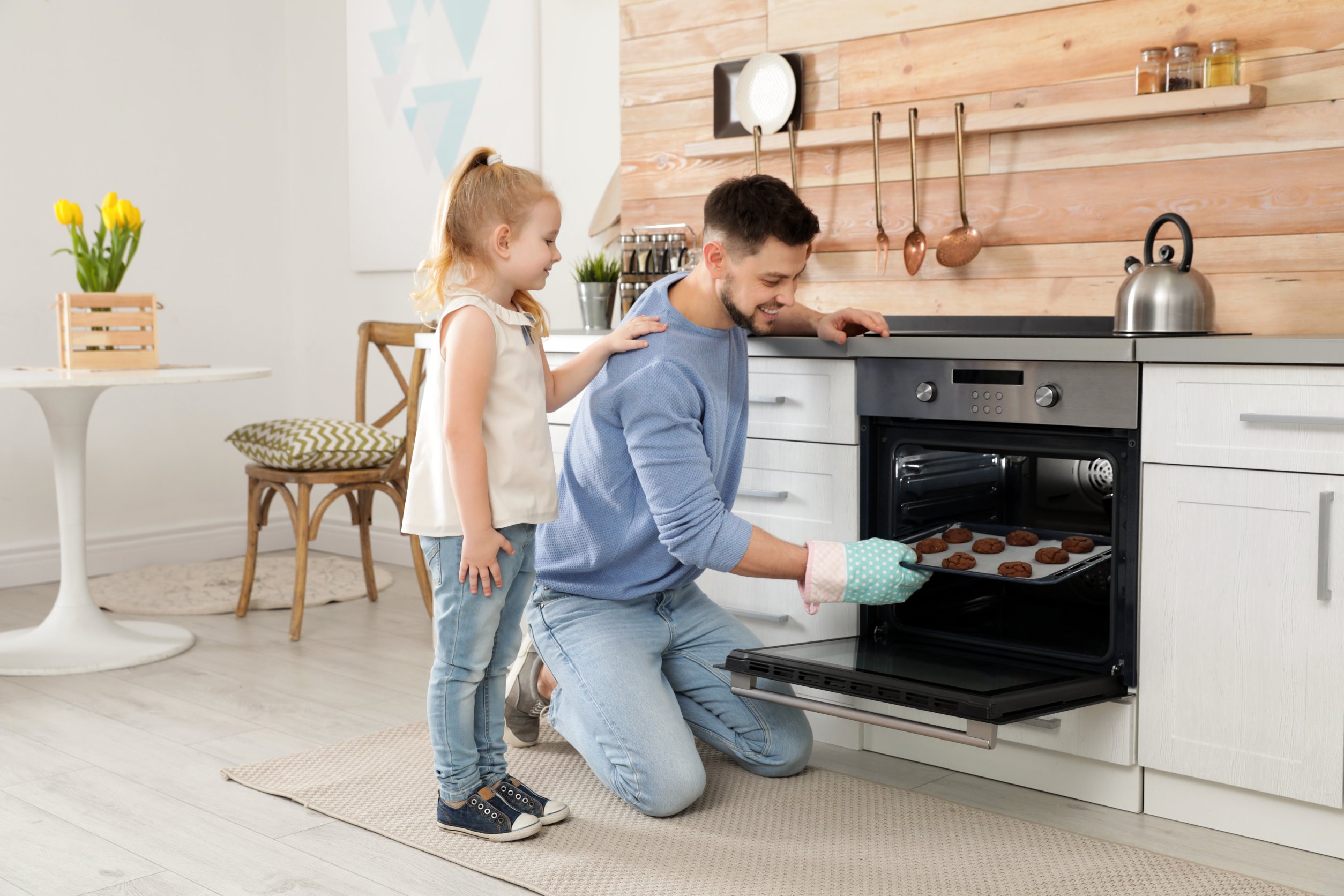 15 healthy and delicious snack ideas


1. Muffins
The best easy to prepare snack! Muffins can be filled with fiber-rich ingredients, nutrient-dense veggies and don't have to be loaded with sugar! You can make sweet muffins with fruit or savoury muffins with vegetables or cheese. Be as inventive as you can!
2. Smoothie
Easy to make on the go or prepare a few hours ahead. Smoothies are full of amazing ingredients that kids love. Fruits, veggies and lots of different ways to make smoothies that suit all kids' needs and preferences. For an energy boost, smoothies are the perfect healthy after school snack!
3. Fruit slices with peanut butter
Classic, but definitely healthy and delicious! The way it combines the sweetness of a favourite fruit with the healthy fat from peanut butter creates a delicious and easy-to-prepare snack.

4. Popcorn
Curious or not, one healthy snack idea is popcorn itself. Whether you cook it at home or buy an organic, pre-packaged popcorn, your child will enjoy it. A vegan, vegetarian, delicious and healthy snack. A snack suitable for the long car journey.


5. Vegetables and hummus
For a hearty snack that's also suitable for quick breaks from school, you can make vegetable sticks that your child can enjoy with hummus. Carrots are a favourite for this type of snack.


6. Nuts
Nuts are rich in healthy fats, along with fibre and antioxidants. Dietary fats are important for supporting growth in children. Doctors used not to recommend nuts to children because of the risk of an allergic reaction, but more
recent evidence
suggests that introducing nuts at an early age may
lower this risk
.
7. Cottage cheese
Cottage cheese is a fresh, creamy cheese that is soft enough to be eaten even by babies. It is high in protein and is a good source of selenium, vitamin B12 and calcium. Vitamin B12 is important for proper growth and brain development. You can serve cottage cheese as it is, you can serve it with fresh or dried fruit.

8.Homemade cookies
Homemade cookies are a healthy snack for children. For example, banana and oatmeal cookies get their sweetness from mashed bananas rather than refined sugar.
9.Raisins
A controversial snack! If your child likes raisins, then you can tick off a key snack for their health. Raisins contain iron, a nutrient that many children don't get enough of from their daily diet and which is needed to carry oxygen throughout the body. What's more, raisins pack plant compounds, including oleanolic acid, that can protect your child's teeth from decay by preventing bacteria from adhering to them, according to
medical studies
.
10. Baked sweet potatoes
We all love baked potatoes, but we know they're not healthy. Homemade baked sweet potatoes are a nutritious alternative to classic French fries.
Sweet potatoes are one of the richest sources of beta-carotene, a nutrient that can be converted into vitamin A by your body. It contributes to healthy eyes and skin.


11. Chilli peppers and guacamole
Bell peppers are naturally sweet and highly nutritious. They provide a good source of fibre, vitamin C and carotenoids. Carotenoids are plant compounds with multiple health benefits, including supporting eye health. Combined with guacamole, a creamy spread made from mashed avocado, you can get one of the healthiest
movie
day snacks, replacing nachos and salsa.
12. Fruit chunks
Fruit is a delicious and healthy snack for kids. Most fruits contain fibre and important nutrients such as potassium and vitamins A and C. Bananas, apples, pears, grapes, peaches and plums are examples of fruits that can be used for quick snacks. Depending on your child's preferences, you can alternate various fruits on different days.

13. Half a sandwich
Sandwiches don't just have to be for mealtime. Half a sandwich can also be a healthy snack for children. To build a healthy sandwich, start with whole grain bread, choose a protein source and include a fruit or vegetable if possible.
Here are some examples of healthy sandwich combinations:
Cheddar cheese and thinly sliced apples;

mozzarella cheese and sliced tomatoes;

peanut butter and banana slices;

turkey bacon and cheese;

ricotta cheese mixed with finely chopped vegetables;

hard-boiled egg, avocado and tomatoes;

cream cheese and cucumber slices.
Another equally healthy and nutritious option is yoghurt with a fruit and some wholegrain flakes. This will not only keep them hungry but also satisfy their sweet tooth. But be careful what kind of yoghurt you choose. Experts recommend avoiding commercial fruit yoghurts as they contain a lot of sugar. For hot summer days you can opt to keep fruit yoghurt in the fridge or freezer, offering an alternative to ice cream.


15. Wholegrain bars
When time allows, invite your little one to cook the most delicious wholegrain bars together. Use wholemeal flour and honey or other natural sweeteners instead of sugar. If you don't have much time to spare, look for these bars in the shops, but read the label and ingredients list carefully.
A healthy snack can give children energy and help them get the nutrients they need every day. By choosing pre-packaged snacks that contain lots of sugar, we are only providing a superficial, short-lived dose of energy. Involving children in organising and preparing their own snacks and meals only motivates them to choose to eat as healthy and balanced as possible.
How Kinderpedia supports weekly menu planning for children
We know how important a child's nutrition is, especially in the early years, but also how difficult it is to rely on what a 3-4 year old child says about the meals they had in kindergarten, what and how much they ate. In the Weekly Meal module you will find all the information about children's daily meals. You also create the menu, add nutritional values and quantities, and then select the children's appetite, so parents have access to all this information in real time and teachers save valuable time if these details would have to be sent through other channels.