Board games: real benefits in children's development
---
24 August, 2022
Board games are important precisely because they facilitate socialising with those around us. Lately these games have come back into people's attention and are even played on a large scale, at school, at home, at parties or at camps.
Contents:
We can see how current trends are to become more and more solitary, and this is mainly due to the importance we place on technology. This is losing sight of the importance of face-to-face interaction.
What skills do board games develop?
The benefits of board games are many, but an important benefit is that they can develop in children, depending on the specifics of each game, skills such as:
patience - children have to wait their turn;
understanding the concept of 'personal space' - children need to stay in their own area while waiting their turn;
basic mathematical skills such as number recognition, counting and arithmetic;
literacy skills, such as identifying letters, words, reading and vocabulary;
deductive thinking;
problem solving;
visual perception skills;
reasoning;
strategic planning;
social skills;
fine motor development - holding and moving game pieces on the board;
gross motor development - some games require physical activity, such as Twister.
Board games - short history
Relatively recent discoveries indicate the presence of board games in Egyptian writings and artifacts dating as far back as 3500 BC.
One of the earliest board games is thought to be the game Senet, invented in Egypt. Although primitive in essence, the existence of the game is indicative of the fact that humans have been finding ways to interact with each other since ancient times. Board games have evolved a lot since then, but many of the principles have remained the same.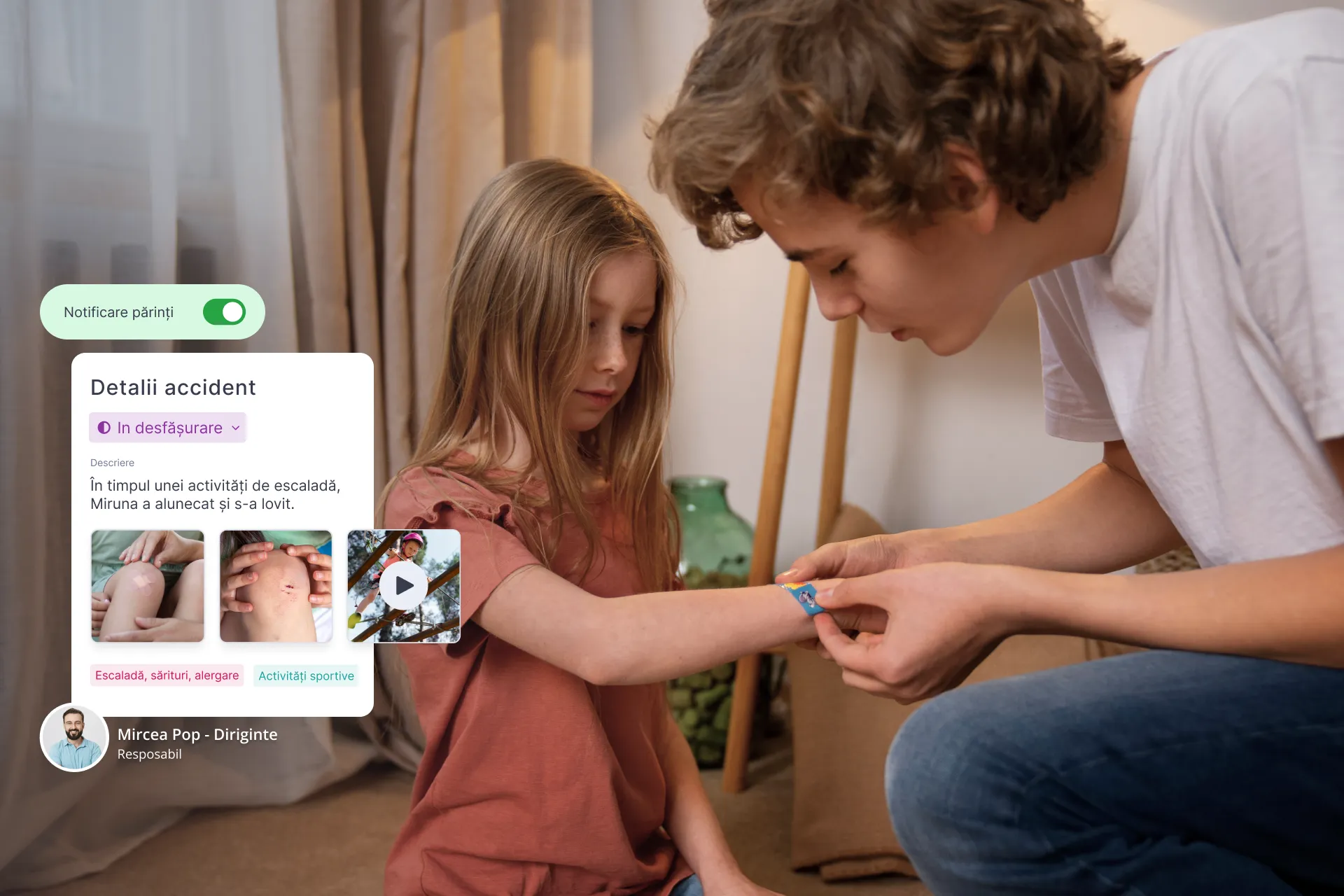 Senet - the first board game (Egypt)

Today, board games have evolved and are designed for all ages and can be used for a variety of purposes. Depending on the context in which a board game is used, it can help participants learn new things, train their memory, attention and creativity, have fun or learn new things about other players.
Why should we play board games with our little ones?Here are a few reasons to get your kids excited about playing board games and, why not, playing with them:
1. Bring people closer together and strengthen relationships by fostering player interplay.
2. Bring a state of happiness and good cheer, relaxation and relaxation, whether you are involved in the game or simply observing.
3. Develops thinking skills, helps the brain function better and reduces the risk of various diseases such as Alzheimer's.
4. Helps us in developing emotional intelligence, managing emotions (Although challenging, children learn to lose without getting upset).
5. Helps us to be physically present in the moment, taking a break from the blue light of mobile phones and computers.
6. Reduce stress and anxiety because a side effect of board games is laughter.
7. Increase creativity, skill and patience.
8. Teaches us to plan and organise next actions.
9. They make us more confident, stimulating the ability to speak more easily in public.
10. Develop self-esteem.
11. Stimulates concentration and attention span.
12. Teaches the child to respect certain rules without deviating from them.
13. Develops planning, persistence, strategy and critical thinking skills.
14. Helps us spend quality family time, helping to build lasting memories.
15. Teaches us about team spirit.
16. Board games can teach children new concepts and information, such as financial literacy, the value of money and how to manage it properly.
17. Helps the child to think a few steps ahead of the opponent and to sense their moves in order to achieve their own goals.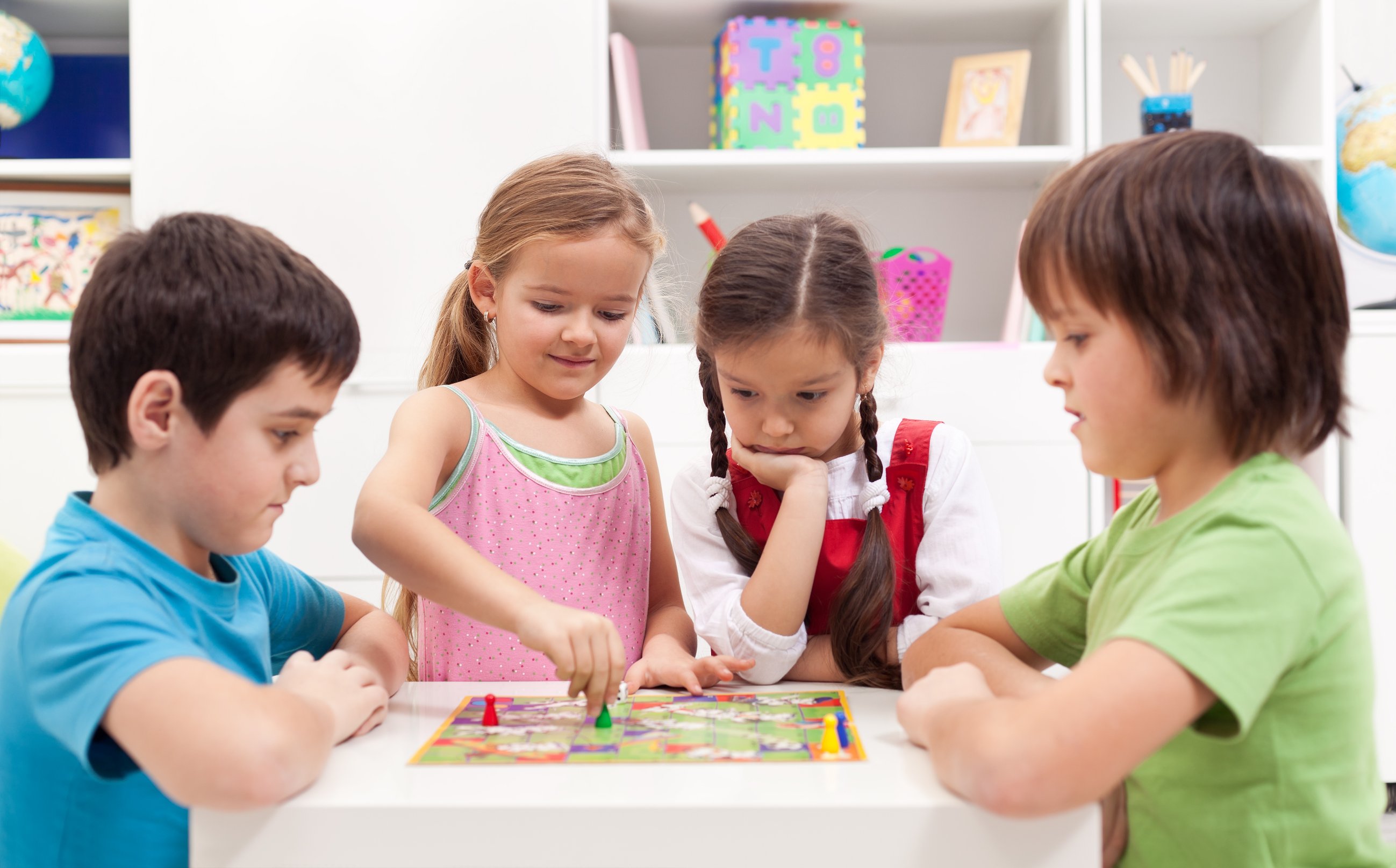 Board game influences
Harvard Business Review
experts talk about how a game like Monopoly develops entrepreneurial skills, negotiation skills, creativity, innovation, teamwork,
empathy
and resource management. In fact, many inventive games not only focus on these themes, but emphasize outcomes that more closely resemble the collaborative victories that have become so desirable in school organizations.
Reid Hoffman, founder of LinkedIn, plays "The Settlers of Catan," a board game that's still relevant today, and says tech entrepreneurs are drawn to the game because it "comes closest to entrepreneurial strategy." It requires players to collaborate and trade resources to accumulate points, while randomly rolling dice changes the environment and forces players to constantly adapt their strategies.
Board games for children and family
1. Monopoly
A game that can be played with up to 4 participants, ideal for both children's groups and families. Monopoly encourages maths, financial skills and even the art of negotiation between players. With its different variants, it is suitable for several age groups, but the Monopoly Junior extension is dedicated to 5-8 year olds.


2. Story Cubes
Recommended for children of all ages, Story Cubes is triggered by the 9 cubes that can mix and match in over 10 million ways. The participant rolls all 9 cubes to generate 9 random pictures and then uses them to make up a story that starts with "once upon a time..." and then continues with elements from the other pictures. Children can have a great time listening to each other's funny stories.
3. Dixit
This is one of the board games that has won a lot of awards lately. It trains players' imagination and creativity with illustrated cards. Based on them, each participant thinks of a sentence and places the card face down, communicating the phrase inspired by the card to the others. The other players choose the cards they think are appropriate and place them face down as well. The cards are shuffled and then revealed. Players vote in secret for the card that best matches the narrator's story, and the player whose cards are chosen scores a number of points.


4. CATAN
Suitable for children aged 10+, Catan trains players in the race to gather resources to build as many buildings as possible, from roads to settlements, cities and even armies, by colonising the island of Catan. With its complex rules, Catan combines adventure, luck and strategy for players.


5. Junior Activity
Activity Junior is a creative game that combines elements such as mime, verbal description and drawing. All of these elements must be used to help the game partner guess certain words or expressions. Activity is increasingly popular with children, teenagers and adults because it's great fun and everyone will have a good laugh during the game.


6. Twister
Twister is a game that encourages not only physical activity and flexibility, but also good humour in all players. You have to twist the needle and act according to the directions on the board. Sometimes it requires a player to walk around another player's leg to reach a particular colour. The more the game progresses, the more challenging it becomes.
7. UNO
The attractive game, with its colourful cards, will allow you to spend nice time with friends or family. It can be played at home or even when travelling. This game not only leads to spending time in a relaxing way, but also develops players' imagination and logic.
8. Jenga
During Jenga, players take turns removing a piece from a tower made of 54 wooden pieces. Each piece removed from the bottom is placed on top of the tower, creating an increasingly tall but unstable tower. This game challenges the patience and skill of all players.
9. Don't get upset, brother!

Aimed at children aged 4 and up, Don't Get Mad Brother is a fun game that will increase competition within the group. Suitable for family evenings, this game benefits all players, including managing emotions.
10. Saboteur
Saboteur is a game where you can either play the role of a gold digger - digging in deep mountain tunnels - or a saboteur - trying to prevent the search for gold. No one knows who the saboteur is, so the game is played in an atmosphere of mystery. It's very useful because it can be played with 3-10 players, aged 8+.
Nowadays, there's a huge range of board games to choose from to liven up your time together, whether it's family evenings, kids' camps or birthday parties.
Whatever the type of game, it engages various cognitive components, but especially face-to-face interaction. Board games are an exercise for children's brains, stimulating the areas responsible for memory formation and complex thought processes.
Last but not least, board games trigger the release of endorphins, the body's natural "feel-good" chemicals. The 'happy hormones' have the power to improve the functions of the conscious and unconscious mind, leaving a person feeling cheerful and more relaxed.
Remember!
Board game is a perfect opportunity to connect and open up. When you spend time playing with children, you not only help them learn and develop their skills, but you also create memories.
When they get to play with you, they learn many life skills that will benefit them, but they will also relate to a relationship that will only grow healthy.
How Kinderpedia supports the transition to a modern classroom
Kinderpedia
encourages children to adapt from the first days of school. It makes it easy for teachers to introduce pupils to interactive and engaging resources that encourage them to take an active role in their own learning process. It also keeps parents connected and involved in their pupils' education. It enables schools to collect and analyse data at different levels in order to improve learning as well as teaching practice in general.
---
Kinderpedia
The complete communication and management solution for schools and childcare centres.
Simplifies teachers' work and brings parents closer to their children's school progress.
Recommended articles
---
Want to improve your center quality? Kinderpedia is here to help! Not only do we provide thousands of informational content pieces like blog posts, podcasts, webinars and more, we are also makers of the #1 Rated and Reviewed Childcare Software.