When the school ends, children have more time to play, relax and discover new and exciting ways to spend their free time. Summer holidays are the perfect time for little ones to recharge their batteries after a tough year, but also to discover a new world. Summer activities help them to move their bodies and have a healthy social life. Many sports they play and events they attend can be both educational and fun. The information they learn during their summer holidays can therefore help them to create healthy habits.
Summary: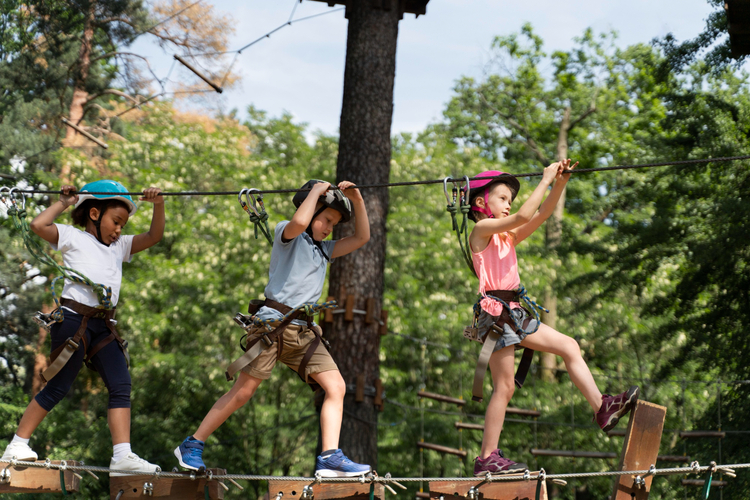 What are the benefits of summer activities for children's development?
A recent study made by scientists at the University of South Australia found that too much screen time is damaging to children's well-being. Analysing how about 62,000 children aged 4 to 9 spend their time after school, researchers found that those who play video games, watch TV and use social media have lower levels of wellbeing than their peers who participate in extracurricular activities.


According to the research, children who play sports, take music lessons or socialise with friends after school are happier and healthier than those who just stare at screens.


In this context, the summer holidays can be a good opportunity for young children to form healthy habits. Outdoor activities, as well as participation in various cultural events, bring real benefits for children's physical health as well as their mental and emotional well-being.
Outdoor summer activities improve children's physical strength
Outdoor games and
free play
involve a lot of physical exercise. When they spend out in nature, children have the space and freedom to move freely and use their energy. Such activities during the summer holidays help improve speed, strength and endurance. It also helps develop motor skills.
Time spent outdoors with other children is also a good way to strengthen their immune system, which will help them fight off illnesses. Encouraging outdoor activities helps young children to develop a healthy attitude towards maintaining a lifelong active lifestyle.
Summer activities connect them with nature and develop their creative thinking
Outdoor activities are a great way to connect with nature and discover the elements of the environment. Children who participate in outdoor activities, such as climbing and hiking, can connect more easily with nature and understand how the environment works. In this way, young children can become aware of the importance of protecting nature and the role that each person has to play in taking care of the environment.


In addition, discovering the elements of nature is an excellent way to stimulate creativity, one of the useful skills in children's development.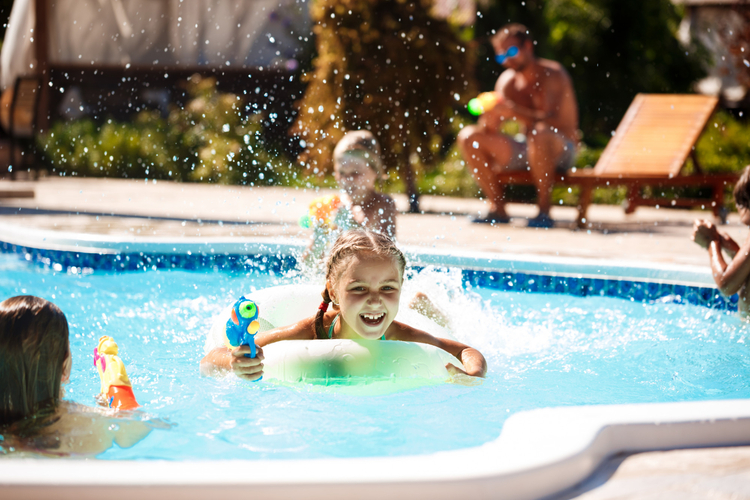 Summer activities stimulate them intellectually
When outdoors, children interact and explore their environment, which stimulates their curiosity and their interest in discovering more information. This is a good way to accumulate knowledge from experiences. As a result, outdoor activities directly support children's brain development, as learning is hands-on. At the same time, children learn to ask questions, form their own opinions and cope with different life situations. Summer activities can be a good opportunity for young children to develop critical thinking skills.


In addition, children can test and apply the information they have learnt during the school year.
Summer activities support mental and emotional health
Outdoor activities allow children to breathe fresh air and enjoy the sunshine and beauty of the surrounding world. During these activities, children can have many social interactions that make them more empathetic, open to the new and friendly.


Time spent outdoors can contribute to increased levels of happiness, leading to less anxiety, depression and sadness. Physical activity is a way to relax and so mental health is improved.
Summer activities support cultural development
During the summer, there are many outdoor cultural activities for children. When little ones learn about a culture different from their own, it opens up a world of possibilities. From sounds and language to clothing and food, every new element of an unfamiliar culture stimulates curiosity and encourages exploration. This gives children the opportunity to understand and appreciate different ways of life. Theatre performances, concerts, films and food festivals can be excellent opportunities for children to learn about new cultural patterns.
Summer activities give children a chance to have fun
One of the great benefits of holiday games is that they teach kids how to engage in activities that bring more people together and how to enjoy time with friends. Without the worry of homework and exams at school, kids can have a lot of fun, which contributes to increased satisfaction and happiness levels. Children can also discover what it means to be part of a team, which can help them later during group activities at school, as well as how to adapt to the needs of others and respect the rules of games. During the holidays, children can make friends and develop socially.


Last but not least, activities that involve effort (physical, emotional or intellectual) help children sleep better at night. Rest is necessary for the proper functioning of the body and the positive effects can be seen the next day, when young children can have a better mood, be more energetic and concentrate better on their activities.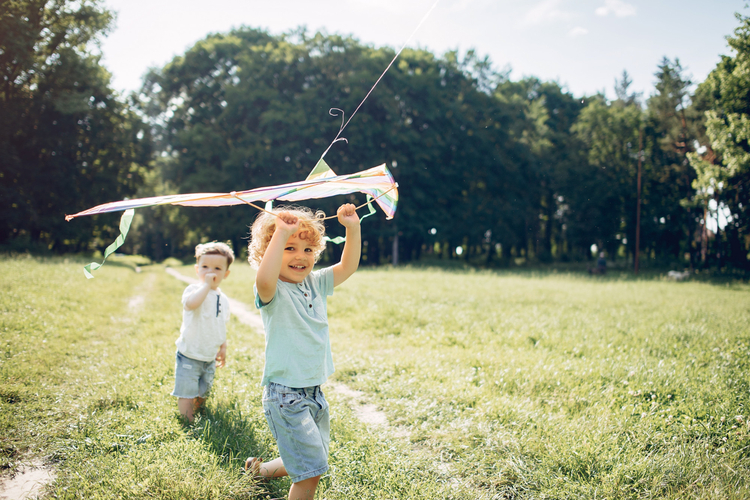 Summer activities for children
Outdoor play is great for children as it helps them to maintain physical fitness, but also to socialise, engage in activities that stimulate their imagination and spend less time in front of screens.


Sport is beneficial at any age, and creating an active lifestyle in childhood helps to form healthy habits that can then become part of adult routines.


Opportunities for children during the holidays are numerous and can contribute to their intellectual, emotional and physical development.


Holiday activities that can be planned during the summer include:
Swimming. Summer is the ideal time for your little one to learn to swim or improve their swimming style. This activity can build their confidence in their own strength, as well as improve muscle mass and lung capacity.
Climbing. This sport involves most muscles and is a risk-taking activity. Children concentrate to do certain routes and have to keep their balance and flexibility to climb. Climbing is also a way for children to learn responsibility and how to cope with challenges.
Equitation. As well as learning to respect and love animals, your child will learn to keep their balance. It is a physically demanding activity, as it is muscle intensive, but it is also great fun.
Team sports. Football, basketball, volleyball, handball, and tennis are just some of the sports that help children to maintain good physical condition and socialise at the same time.
Cultural activities. Theatre, films, visits to museums and castles are all experiences that help children build a cultural background they will need throughout their lives.
Encouraging outdoor activities helps develop a healthy attitude towards maintaining a balanced lifestyle and cultural events can help children develop emotionally and intellectually.
Photo source: Freepik
Resources:
https://www.upi.com/Health_News/2022/06/29/children-screen-time-health/2131656508175/?u3L=1
https://www.parentmap.com/article/cultural-diversity-race-family-activities
https://raisingchildren.net.au/toddlers/play-learning/outdoor-play/outdoor-play
https://parentingscience.com/benefits-of-outdoor-play/
https://www.miracle-recreation.com/blog/why-should-my-child-play-outside-benefits-of-outdoor-play-for-kids/?lang=can
https://www.explorercamps.com/summer-activities-for-children/