Children and teenagers imitate what they see in their environment. By seeing, hearing, exploring, experimenting, and asking questions, they accumulate knowledge that shapes their personality and critical thinking.
Positive attitudes towards the educational process are also picked up from the people with whom youngsters come into contact most often. If parents instill a desire for knowledge, discovery, and experimentation, children will, in most cases, become increasingly curious.
The power of example, therefore, plays a crucial role in the harmonious development of children. Parents are the first role models from whom young children learn, followed by siblings, grandparents, educators, teachers, and friends. Later, they also learn about the achievements of world-changing personalities and find new sources of inspiration.
Contents:
The power of example in child education

Children learn in different ways. Some acquire information by seeing, some by hearing, some by reading, and some by doing. And so learning experiences are different for each child.

In the 1990s, neurophysiologist Giacomo Rizzolatti made one of the most important scientific discoveries for understanding human behavior. He identified mirror neurons, a special type of neuron that underlies empathy and learning by imitation. This means that humans are prone to imitation, thanks to their genetic code.
Thanks to these mirror neurons, by the simple act of observing another person's behavior, the human brain can trigger the same brain centers (motor and emotional) as if we were the ones acting.
Because humans are, by nature, social creatures, understanding the actions, intentions, and emotions of others is part of their makeup.
Children are always alert, constantly searching, and easily influenced. Seeing their parents working, reading, respecting others, or talking politely to friends or strangers they come into contact with will help them understand the importance of education as a way to progress in life and the need for socialization.
Children do what they see in the family and later in kindergarten or school, so it is important that both parents and teachers set the best examples.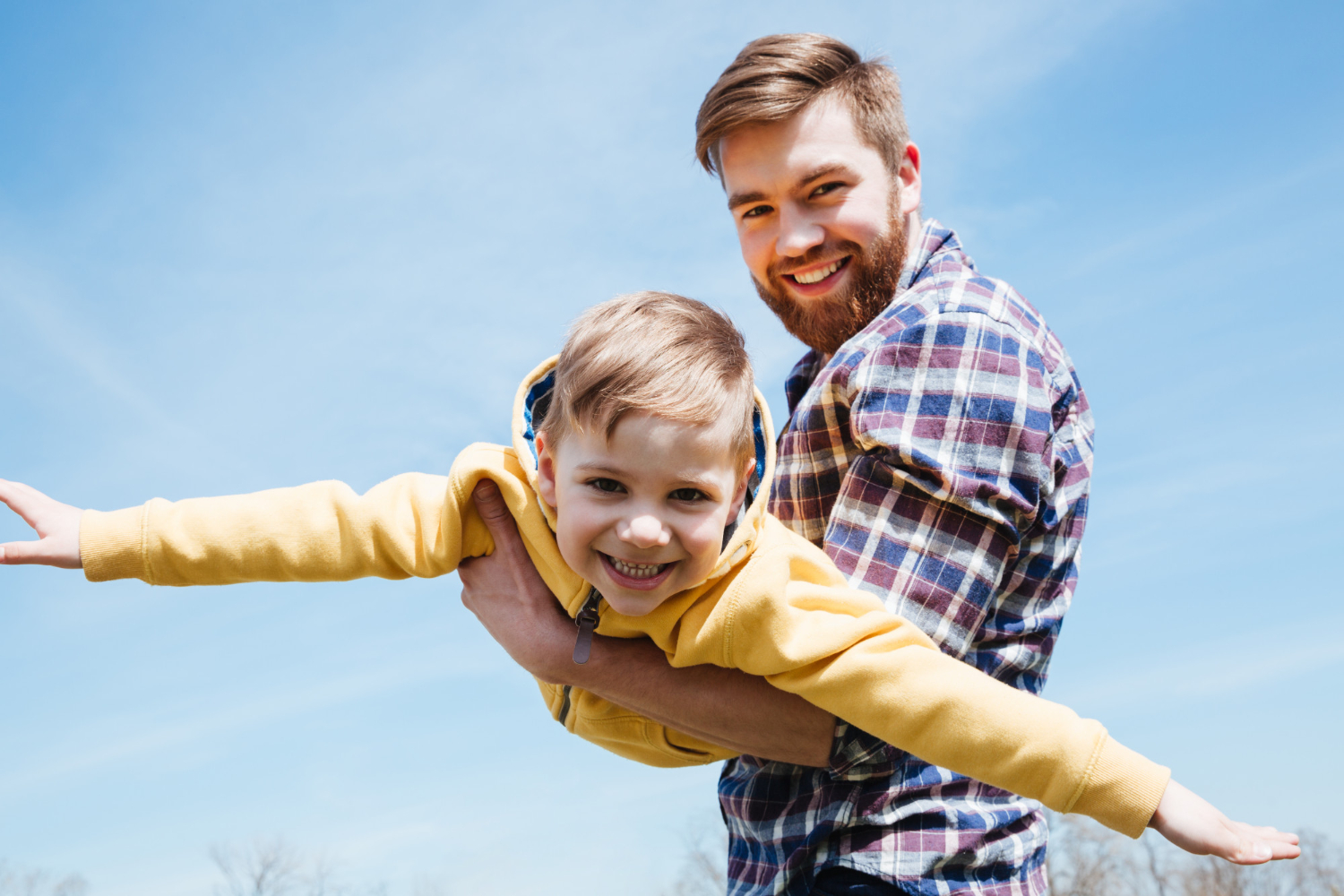 How can you be a good example for your children?
Children learn about being a good person, strong character, empathy, and courage when they come into contact with the adults in their lives: from parents and grandparents to educators, teachers, and strangers. But parents are the first ones to set a good example for children, and they can do this every day:
through their own behavior and actions: from reading before bedtime, which can also teach children similar behavior, to reacting in difficult situations (in traffic, when other drivers don't obey traffic signs, at the supermarket, when other customers don't follow the rules once they get home, etc.), which teaches young children how to have the right attitude when they encounter difficulties;
through effective communication, showing children by example the difference between right and wrong, right and wrong, love and hate;
through stories that teach responsibility and kindness - children's literature is rich in examples from which young children can learn about different types of people and better understand their behavior, so that they can ultimately choose which traits to adopt;
through games that help them to think critically and whet their appetite for experimentation and curiosity;
by introducing the environment and exposing the child to new situations, such as participation in voluntary work, cultural activities, and social events.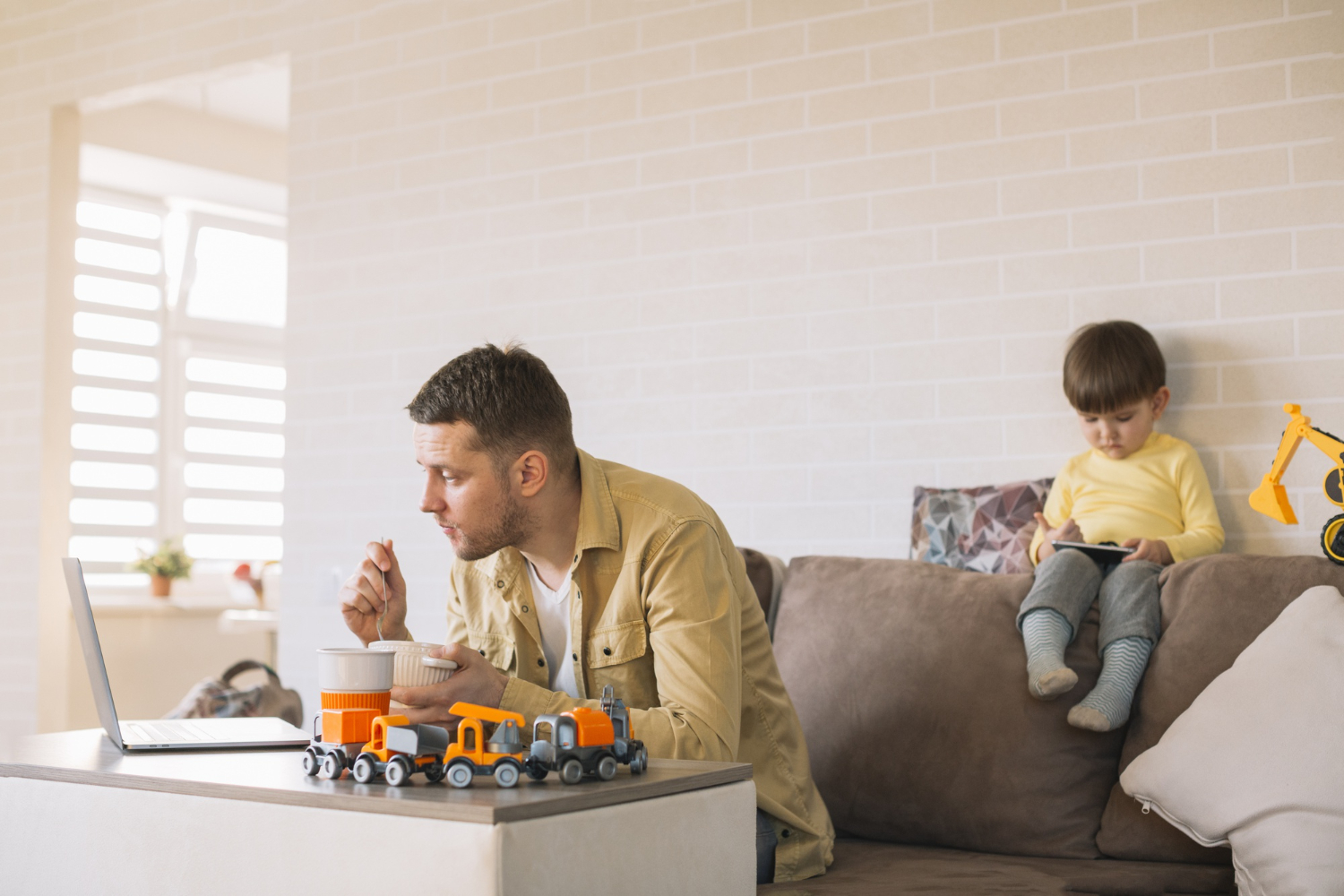 Great personalities who can inspire children
Probably one of the most frequently asked questions during childhood is "What do you want to be when you grow up?". The more sources of inspiration they have, the sooner children can discover their passions and start studying and identifying fields of work at an early age which could lead them to choose a profession they will love when they grow up.
Great personalities who have made major contributions to changing society and developing technology have always been sources of inspiration for children.
Here are a few names that have made remarkable achievements and can be good examples for young people:
Albert Einstein
Considered one of the greatest scientists of all time, Albert Einstein developed the theory of relativity, believed to be the greatest achievement of the human mind in understanding the Universe. In 1921, the German physicist won the Nobel Prize in Physics for his explanation of the photoelectric effect.
Einstein is said to have said that these were two "miracles" that marked his childhood. The first was when he discovered a compass at the age of 5. He was puzzled that invisible forces could deflect the needle. Throughout his life, Einstein had a fascination with invisible forces. The second highlight of his childhood was when he discovered a geometry book at the age of 12.
Albert Einstein made important contributions to science. Thanks to the great scientist and his theories, various other inventions were born that helped mankind advance.
Rosalind Franklin
Rosalind Franklin played a crucial role in the discovery of the molecular structure of deoxyribonucleic acid (DNA), but her work is less well known.
At the age of 15, Rosalind Franklin decided she wanted to become a scientist and worked hard to achieve her goal. However, she has not been recognized for one of the greatest scientific discoveries of the 20th century.
Biographer Brenda Maddox called her the "Dark Lady of DNA", based on a once disparaging reference one of her colleagues made about her. This label undermined the positive impact of her discovery, leaving her in a corner of history.
In 1962, Maurice Wilkins, Francis Crick, and James Watson were awarded the Nobel Prize for Medicine, but none of the laureates mentioned Rosalind Franklin's contribution to the discovery of the molecular structure of DNA, although her role was vital.
Rosalind Franklin was also the author of important research on the structure of carbon and RNA in viruses.
Mahatma Gandhi
Known as Bapu and the father of the nation, Mahatma Gandhi was the face of India's Independence Movement against British rule.
After giving up a successful career as a lawyer in South Africa, Gandhi decided to join the Indian freedom struggle. He campaigned for peace, harmony, and non-violence, not only in India but throughout the world.
In the eyes of millions of Indians, Gandhi was the Mahatma ('Great Soul'), and today his name is one of the most recognized in the world.
Gandhi is internationally acclaimed for his form of non-violent protest (satyagraha), through which he sought political and social progress.
He did not have a happy childhood. Gandhi was a distrustful child who did not perform well at school. When he wasn't looking after his sick father or helping his mother with the housework, he liked to go out for long walks on his own.
By contrast, his teenage years were rebellious, marked by petty theft and other crimes. But his desire to become a better man led him to change his lifestyle and he eventually became an example of courage to millions of people around the world.
Mahatma Gandhi dedicated his life to fighting for India's freedom and decided to live simply and humbly, renouncing worldly pleasures such as expensive clothes and houses.
Amelia Earhart
Amelia Earhart, also known as Lady Lindy, was an American aviator who set many flying records and championed the advancement of women in aviation. She was the first woman to fly solo over the Atlantic Ocean and the first person to fly solo from Hawaii to the United States.
In July 1937, during a round-the-world flight, Earhart disappeared somewhere over the Pacific. The wreckage of the plane was never found and was officially declared lost at sea. Amelia Earhart's disappearance remains one of the greatest mysteries of the 20th century.
Bill Gates
Bill Gates is one of the world's wealthiest entrepreneurs, and he made his fortune from an idea he had in college, when he and his friend Paul G. Allen, founded Microsoft Corporation, the world's largest software company. He later dropped out of university and focused on his business.
But the learning process never stopped. The co-founder of Microsoft reads a book a week and says reading is essential on the road to success, a great way to learn new things and understand issues. His reading lists are appreciated by people around the world and are a landmark for avid readers.
He has been passionate about programming from a young age. Gates wrote his first software program at the age of 13. In high school, he helped form a group of programmers who computerized the school's payroll system and started a company that sold traffic-metering systems to local authorities.
Microsoft's success was due to the commitment and hard work of its two co-founders, but also because they managed to think ahead and stay one step ahead of the competition.
Bill Gates is also known for his philanthropic work. Through the Bill & Melinda Gates Foundation, the American entrepreneur funds numerous health and development programs worldwide.
Marie Curie
Marie Curie is an example and inspiration to many children and young people at the start of their careers. The first woman to win a Nobel Prize and the only person to be awarded this important distinction twice, in two different fields: physics (in 1903, with Henri Becquerel and her husband Pierre Curie) and chemistry (in 1911, alone). Marie Curie introduced the term radioactivity to physics after discovering the two elements polonium and radium.
Time magazine called her one of the most influential scientists of the 20th century. Thanks to her work, perspectives on the role of women in science have changed considerably.
Winston Churchill
Considered one of the most significant figures of the 20th century, Winston Churchill was a statesman, writer, orator, and leader who contributed to Britain's victory in the Second World War. He was Prime Minister of the Conservative Party twice: from 1940 to 1945 and from 1951 to 1955.
Although he got poor marks at school, his early fascination with militarism led him to join the Royal Cavalry in 1895. As a soldier and part-time journalist, Churchill traveled widely, to places such as Cuba, Afghanistan, Egypt, and South Africa.
In 1953, Churchill was awarded the Nobel Prize for Literature for his six-volume memoir, The Second World War.
Susan B. Anthony
Perhaps the best-known women's rights activist in history, Susan B. Anthony grew up in a family where the idea that both men and women should study, live and work with equal rights was accepted. At the same time, she learned in her family that women must fight side by side with men to eradicate cruelty and injustice in the world.
An activist since childhood, Susan B. Anthony became one of the most visible leaders of the women's suffrage movement as an adult. Along with Elizabeth Cady Stanton, she traveled the United States giving speeches in support of women's suffrage.
A good strategist, disciplined, and organized, Susan B. Anthony was a strong and successful leader, continually advocating for equality and rights for women.
She died in 1906, 14 years before women were granted the right to vote with the passage of the 19th Amendment.
Learning is a lifelong process, but in childhood, the foundation is laid. The knowledge and skills gained in the early years are defining for children's development, and through the power of example, parents can provide the healthiest and most important guidance for building strong character, Kinderpedia provides parents with a smart and intuitive app that keeps them connected to their children's experiences at school or preschool and allows them to engage in their children's education in the years that matter most.
Photo source: Freepik
Resources:
https://www.aplustopper.com/great-personalities-who-are-inspirations-for-children/
https://www.edsys.in/great-personalities-inspirations-children/
https://www.indeed.com/career-advice/career-development/inspirational-people
https://www.coburgbanks.co.uk/blog/candidate-tips/9-inspirational-stories/
https://www.smartick.com/blog/parents-and-teachers/education/being-a-good-example-in-education/
https://raisingchildren.net.au/school-age/school-learning/learning-ideas/learning-school-years