A child's development is a dynamic process. Unique cultural influences, to which children respond from birth, include eating habits and beliefs, artistic expression,
language and religion, influence how they develop emotionally, socially, physically and linguistically. The cultural context gives children a sense of who they are and who they can become.


Every child interacts differently with the world around them, and what they receive from the people in their vicinity and environment shapes the way they think and behave. For this reason, there is a wide range of cultural differences in the beliefs and behaviour of children in different parts of the world.
Summary:
How cultural activities influence children's development
Early childhood is a key period for children's mental and emotional development. What they perceive and experience when they are young can shape their future. The social environment in childhood, interactions with people, learning, and how young children respond to all of these can predict their health and well-being as adults.


The brain continues to develop and change into adulthood, but the first eight years of life can build a foundation for future learning, maintaining good health and achieving success. How the brain develops is strongly influenced by a child's experiences with other people and the world around them.


It is therefore important that children are exposed to cultural activities from an early age to help them better understand their social environment, to give them the opportunity to experience magical worlds so that they can later distinguish between reality and imagination, and discover people's characters and personalities. Through the development of general culture, children can form
critical thinking
skills, socialise more easily with other children and the adults with whom they interact, and distinguish between right and wrong.
The benefits of theatre in the healthy education of children
Children learn by observing and making associations. Emotional development, through which children learn to process their feelings, can also be influenced by their culture. Theatre is an art form through which a child can enrich his or her general culture and, moreover, engage creatively in the play of interpreting a fictional world. Creating and shaping a world, as well as investigating the problems and situations they are exposed to in the imaginary world can help a child "return" to the real world with a better understanding of society and a healthy perspective on inter-human relationships.
Among the benefits that a child's participation in theatre performances and direct involvement in an artistic production have on their intellectual, emotional and social development are:
Developing creativity. Theatre is an art of imagination. Unlike television and film, theatre requires a different kind of inventiveness and flexibility. The performing arts teach children how to think creatively through imagination. Creative thinking skills are essential among leaders in business environments, where the ability to find solutions to problems is a necessary and valuable asset. Creative skills are one of the most important assets for success in most professions, and they can be developed through participation in theatre performances.
Developing emotional intelligence. A study by researchers at the University of Arkansas found that when elementary and middle school students attend drama performances, their ability to recognize what other people are thinking or feeling increases.
Developing patience. Watching cartoons on TV has become a popular form of entertainment for children. Because of this, some of them are not used to concentrating on one thing for a longer period of time. At the theatre, children don't see a new image every few seconds, which can be a real challenge when they first attend shows. But over time, youngsters will realise that a story can be fun and engaging without a constant change of scenery. They will learn to sit still, respect others and pay attention to the action.
Development of language and communication skills. Theatre exposes children to new languages and ways of interacting, teaching them to communicate in a variety of unique ways. They are encouraged to express themselves both verbally and through facial expressions and body language. In this way, they can become better communicators.
Understanding the world around you. The theatre performances explore a wide range of different themes and present children in a variety of real and imaginary situations. As a result, theatre can spark young children's interest in the world they live in, activating their curiosity.
So theatre has many developmental benefits for children. Attending performances can help young children develop divergent thinking, or thinking in more than one direction. They pay attention to how a story is told, imagine how it will unfold and analyse situations and what implications they have for the outcome of the performance.
The benefits of film in children's health education
Films can be a way to relax, a break from children's daily activities. Sometimes little ones feel tired from schoolwork, so watching a film can help them relax. Like theatre performances, films influence children's development and education in many ways:
Development of cognitive skills. Films can help build long-term memory, maintain concentration, develop logic, reasoning, visual and auditory processes. Films present themes, situations, arguments, ideas, music, landscapes, which stimulate cognitive ability and provide global knowledge.
Developing emotions. As well as helping children relax, children's emotional responses are effectively stimulated by the narrative of the film production. Children become drawn into the film's story and, in turn, empathise with the main characters.
Critical thinking training. Focusing on the plot of a film, observing and understanding different forms of communication helps children to develop their skills of interpretation and awareness of certain situations. Thus, step by step, children succeed in developing critical thinking, a skill that will help them to form opinions and ideas, as well as to better understand the human character.
Raising awareness. Usually the story in the film raises issues of history, culture, country or language. It helps children become familiar with traditions from other countries, activities from other times, and restrictions from certain periods in history. At the same time, children can learn about the importance of protecting the environment, helping those in need, as well as the meaning of family, friendships and collegial relationships.
Learning a foreign language. Childhood is the ideal time to learn a language, and films can help young children discover new languages. They can get used to certain words by watching interesting films, which they can then use more easily in language lessons at nursery or school.
In addition to these benefits that films have on children's development, the advantages of being with family should not be overlooked. Watching a film at the cinema can be a perfect way to spend quality time with parents, grandparents or other close relatives, thus strengthening family relationships.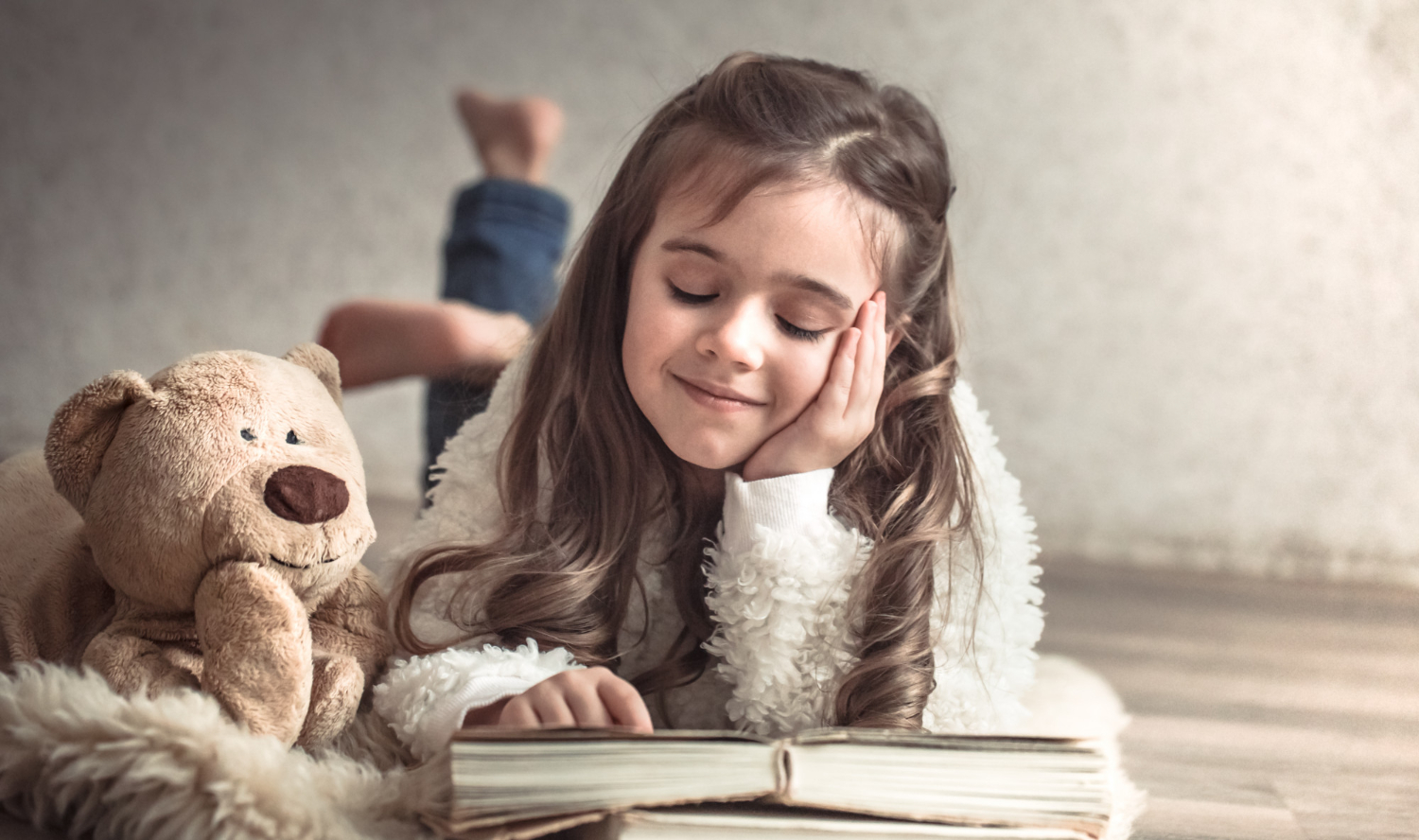 The benefits of literacy in the healthy education of children
Reading provides a wonderful opportunity for parents and children to connect. It's a practical and beautiful way to spend time together. Research has shown that reading can strengthen the parent-child relationship, which is why it is recommended from an early age.


Once accustomed to reading, children will start reading on their own once they learn the alphabet. The benefits of books for the harmonious growth of young children are numerous: from developing creativity to understanding the world around them. Here are some of the benefits of reading:
Development of language skills. More than any other cultural activity, reading helps children develop basic language skills and improve their vocabulary.
Preparing for different situations. The books give children the opportunity to experience different situations in their imagination before they happen to them in real life. In this way, reading helps prepare children for their next stage, indirectly training them for the challenges of the adult world.
Developing empathy. Reading a book allows children to develop empathy as they experience the lives of other characters and can identify with them. Children can then use this understanding to empathise in the real world with other people. In addition, young children will gain a better understanding of emotions, which can help them understand their own feelings and those of others. As a result, they are taking a step towards their social development.
Understanding yourself. Books help young children to understand themselves better, to find out who they are. At the same time, reading can boost their self-confidence, helping them to discover their strengths and weaknesses. This makes it easier for them to see where they want to go.
Consistent reading can also help improve a child's concentration skills, which will also help them in the education system. The advantage of reading is that it can be a solitary activity, but it can also be done in a group: at book clubs, in the park or at school.


There are many benefits that children's participation in cultural events can have on their education, and involvement in various artistic activities will benefit them both in the short term and in adult life. It is important, however, that the theatre shows or films they go to or the books they read are appropriate to the age of the children and their interests at that time.


Photo source: Freepk
Resources:
https://online.maryville.edu/blog/cultural-influences-on-child-development/#
https://theconversation.com/how-culture-influences-childrens-development-99791
https://www.familiesmagazine.com.au/kids-theatre/
https://www.nymetroparents.com/article/why-drama-and-theater-are-important-to-your-childs-development
https://www.pyjamadrama.com/benefits-of-drama-and-play
https://www.researchgate.net/publication/286269403_Developing_creativity_through_drama
https://www.orlandorep.com/kids-need-theatre/
https://www.parents.com/kids/development/benefits-of-introducing-your-child-to-theater/
https://communities.dmcihomes.com/watching-movies-family-benefits/
https://www.raisingedmonton.com/watching-movies-for-kids-top-choices-and-benefits/
https://kinderfieldhighfield.sch.id/benefits-of-watching-movies-for-children
https://www.healthline.com/health/childrens-health/reading-to-children#benefits