How do you choose the best school management software for your school? A school management software can help you improve the educational management of your school.
A school management software can help you improve the educational management of your school and facilitate the entire educational experience for you, your students, parents, and teachers in your community.
Technology is erasing the boundaries of time and space and reinventing education through new ways of authentically connecting and creating valuable communities.
A modern school management software simplifies users' work, enriches learning, and makes it more interactive. It also creates an environment for collaboration and communication between all participants in the educational process - teachers, students, and parents - and ensures effective school management.
Looking beyond the immediate benefits, technology improves teachers' status in their community and makes their work more visible and more easily appreciated. It builds trust between teachers, students, and parents through transparent and personalized communication and makes each school a beacon of value and best practices in its community. Looking at the long term, family involvement in children's school development and belonging to a united community in which all members have an interest in harmonious development as their mission gradually contributes to solving some of the most pressing problems in education: functional illiteracy and school drop-out rates.
What criteria should you take into account when choosing a school management software?
Given the benefits listed above, the implementation of an ed-tech solution must be preceded by a thorough process of research, sorting, and analysis. What are the performance criteria to consider when choosing a school management software that will add value to the school and the community around it?
functionalities
user experience on the web interface and in mobile applications
ease of implementation and support received at this stage
ongoing technical support
data security and GDPR compliance
These are five essential factors that any school should consider when choosing a high-performance school management software.
1. A good school management software has many customizable functionalities
Adapting to users' needs and solving everyday problems are the attributes of a high-performance education platform. The applications bring together functionalities that optimize users' activities and are aimed either at teachers, pupils, school and nursery managers, or at all of them.
Kinderpedia brings on the same platform functionalities that meet all the connection and communication needs of teachers and pupils, as well as valuable planning and management tools that simplify the work of principals and administrative staff.
Parents have all the details of their children's school progress at a touch of a button and in real time. Teachers' messages and evaluations, notes with comments, calendar of events, daily menus, homework, and photo albums of most classroom activities - keep parents up to date with their children's daily experience at nursery or school. This keeps parents connected and directly involved in the educational process.
On Kinderpedia, everything is integrated into one place, so teachers save between 6 and 9 hours a week of administrative time. Full virtual classroom modules - timetable, remote video teaching, attendance, catalog, grade book, homework, document distribution - simplify teachers' work. Recording voice messages and scheduling homework for a future date makes it easy for teachers and makes communication between school and family personal and authentic.
"The main reason that we selected Kinderpedia was the opportunity to integrate as many services as possible. Initially you have to utilize different tools, and try and bring them together, and that can create - especially with our model - a bit of confusion for kids and for staff to have to work with different tools. So one of the main reasons that we did select Kinderpedia was to integrate as many tools as possible."

says BGA manager.

The configurable invoicing and financial management module and customized reporting give managers a complete overview of the activity of all departments in their institution. Invoices for school fees and other related services are automatically calculated based on activity in the platform, arrive in the app to parents who are alerted when they are issued, and can be paid by card directly from the app.
2. Choose a user-friendly school management software
A Harvard Business Review article points out that user experience and how a product is useful to the user improves adoption rates and user loyalty.
Feedback from teachers, managers, and parents is an important source of inspiration and motivation for the adaptation process that school management softwares go through.
The Kinderpedia team is in constant contact with teachers and parents and identifies needs, and challenges, and makes regular updates to meet the most important user requirements.
On Kinderpedia, messages, assessments, multimedia galleries, educational resources, and invoices are simply organized and easy to access, even from the mobile app. For parents, getting all their school or nursery information in one place is a great relief. It saves them valuable time to spend with their children.
The concentration of all resources, and administrative and financial activities on one platform makes Kinderpedia a valuable tool for school and nursery managers, who can get an overview of the school and save time on administrative activities.
3. Think about how easy it will be to set up the school management software
A complex implementation process means that users of an ed-tech platform do not get to enjoy its benefits. On the other hand, a simple and intuitive set-up and support in implementing the platform converts potential customers into loyal and satisfied users.
The process of enrolling schools and kindergartens on Kinderpedia is a simple, four-step process. The first step is a discussion in which the school outlines its profile and the Kinderpedia team identifies the needs of the institution. Based on the specifics of each school, the modules and fields established in the first step are then implemented. The support department is with the new users both during the whole implementation process and afterward, every day they use the platform, providing training, assistance, and access to the tutorial library. Schools can then enjoy the benefits of an efficient management solution and gain valuable time that teachers, parents, and managers can invest in bold new projects for the benefit of education.
4. Choose a platform that has a good customer support
Training with all users in the school, feedback sessions based on the modules used, the library of tutorials, openness to collaboration, and constant availability from the support team are some of the benefits that make managers, teachers, and parents highly recommend Kinderpedia.
"A combination of the online trainings and the capsules were there and I would like to stress upon the ongoing support: the chat feature which is available for parents, teachers and administrators is extremely helpful to get instant responses to concerns or queries someone would have."

Saurabh Narain - CEO of Maple Bear Gulf Schools
Customer support increases loyalty and user satisfaction. The technical support team is always there for users with guidance, prompt answers, and quick solutions, and Kinderpedia supports managers, teachers, and parents through transparent communication, personalized implementation, and ongoing support.
5. A responsible school management software must respect your commitment to protecting personal data
In recent years technology has evolved exponentially so that there are now numerous applications processing huge volumes of data. Therefore, the concern for protecting personal information is increasingly pronounced. The data of students, parents, and teachers using school management softwares are personal. Therefore, the applications that store them must comply with GDPR rules.
On Kinderpedia, personal data is stored separately for each type of user. Each school configures its access levels so that data is only available to authorized users - parents only have access to their family data, and teachers can only see the classes they are allocated to. Files can be distributed individually or to pre-selected groups, such as parents of children in a class or teachers of one or more classes.
Payments are processed in a secure environment and are directed directly to the school's account. Kinderpedia is hosted on Amazon Web Services, which provides secure web server scaling capability in the cloud.
Thus, it is very important to look at several criteria when choosing a school management software for our school management in order to bring numerous benefits to the whole community.

Find out why one of the most prestigious schools and kindergartens franchise network chose Kinderpedia and discover the benefits of the school communication and management platform for yourself.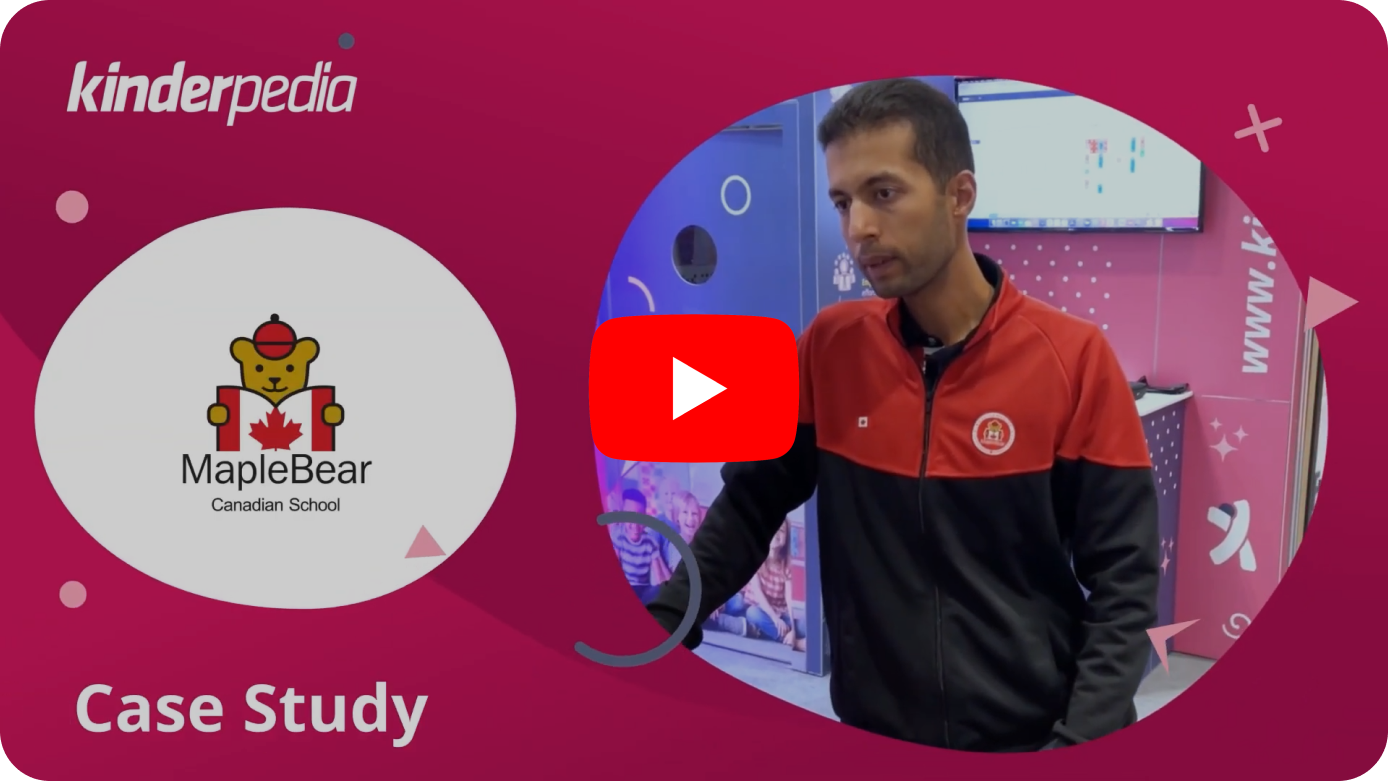 Sign up for a free online demo today!