Andrew Sutton, Ioanid: "I believe that the impact of a good teacher is to establish a lifelong love of learning."
---
29 September, 2022
For World Teachers' Day, we asked passionate teachers in the Kinderpedia community some questions about the qualities and vision of a good teacher.
Discover below the answers of Andrew Sutton, Teacher at Ioanid School.

What is, in your view, the impact of a good teacher on the future of a child?
I believe that the impact of a good teacher is to establish a lifelong love of learning; to equip students with the skills to study independently; to support them in achieving the qualifications they need to pursue their ambitions for the future and to model wider qualities such as courtesy and care.
Which are the key attributes and competencies of a good teacher?
A passion for their subject, a strong grasp of the curriculum and an ability to explain, guide and enthuse a mixed class towards successful outcomes.
What will the teacher of the future look like (ed. 20-30 years from now)?
Knowledge is readily accessible via the internet, but skills need to be learnt and/or developed. Whilst the fundamentals of a good teacher haven't changed for decades, the speed of the development of technology makes this a difficult question to answer. I anticipate teachers will still be there to guide and support students' development, but how that will look will depend on how technology develops. Maybe the best teachers will appear as hologram avatars in various schools at once!
What elements of the education - as we know it today - do you think will stand the test of time?
As a History teacher, I promote the critical evaluation of interpretations and events. Encouraging young people to question what they read; to identify bias; to form their own informed judgements should stand the test of time. I also hope that a broad curriculum should remain an important aspect of a young person's education.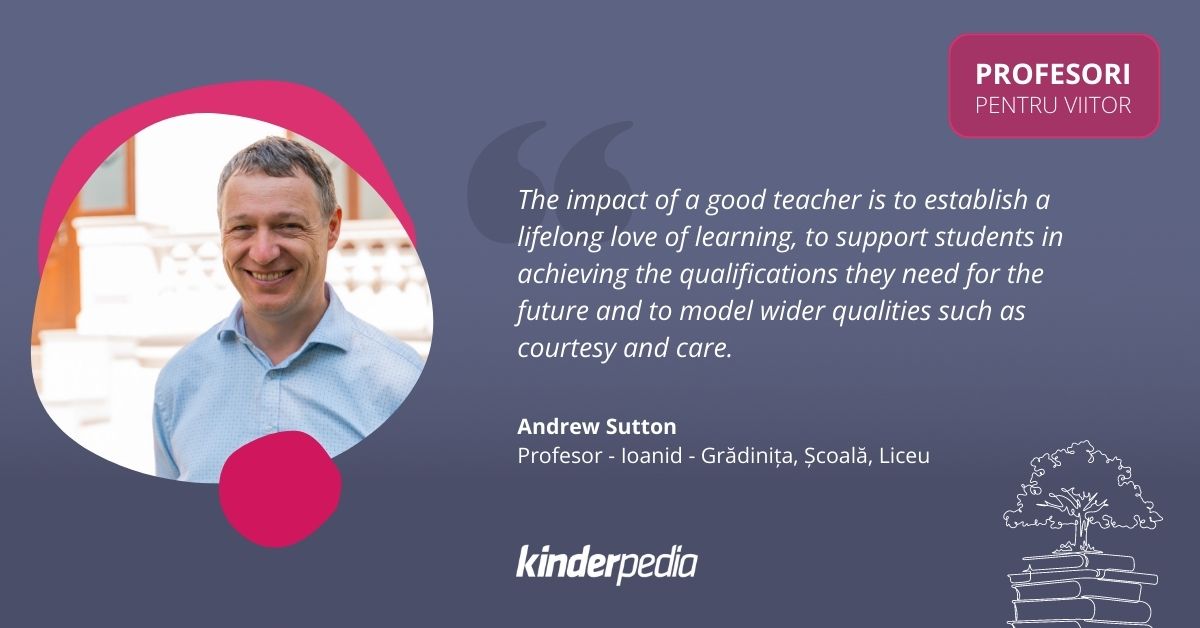 How do you see the role of technology in education - now and in the future?
Technology allows access to a lot of information, it also enables sharing of work, material, the submission of work and of course online/remote learning. What the pandemic highlighted was that some people could cope well with remote learning, but that as social beings we all operate much better when we meet and mix together. I hope that technology doesn't move us away from building the human relationships on which we thrive.
One classroom experience you will never forget
Having the leading academic of the Tudor monarchy (Oxford university professor) come and give a talk to my students. They were thrilled and hugely inspired.
What was your first day as a teacher like?
Daunting, but rewarding.
What was your first day at school like as a child?
Bewildering.
What is your role model in the area of education?
The key messages with The Glass Bead game by Hermann Hesse
A book you would read over and over again
The Three Musketeers.
Who is Andrew Sutton?
Andrew has been a teacher of English and History for more than 20 years. He has also held a range of leadership roles in schools in the UK and Romania.
He is the father of three wonderful children and loves to travel the world.

👉 Discover Ioanid School's success story with Kinderpedia.

---
Contribute to transforming education with the help of technology
On the web and in the mobile app, over 25,000 educators from the Kinderpedia community have all the instruments they need to organise their daily activities. They can easily connect with students and families and collaborate with their colleagues.
We have built a comprehensive educational platform that supports students' specific needs and learning objectives. With Kinderpedia, teachers can monitor their students' progress, provide real-time feedback, and create personalised progress plans for each child.
Discover Kinderpedia - the complete communication and management solution for schools and kindergartens. Learn how it helps teachers save time and simplify their classroom activities.
---
This year, UNESCO is celebrating International Teachers' Day under the slogan "Transforming education starts with teachers".
We asked teachers in the Kinderpedia community how they see the role of the teacher in education today and in the future. Their answers have resulted in a new column on the Kinderpedia blog called Teachers of the Future.
So we invite you to discover ideas, find inspiration and join a community of teachers who value education.
Find What You're Looking For
---
Kinderpedia
The complete communication and management solution for schools and childcare centres.
Simplifies teachers' work and brings parents closer to their children's school progress.
Recommended articles
---
Want to improve your center quality? Kinderpedia is here to help! Not only do we provide thousands of informational content pieces like blog posts, podcasts, webinars and more, we are also makers of the #1 Rated and Reviewed Childcare Software.